Photo Quality CD-R Printing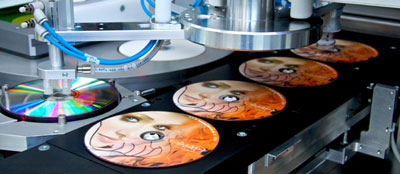 If your artwork has photos and full color images, then offset printing is the best printing option for your CD-R media printing project. This printing method is most cost effective for order quantities greater than 1500 pieces.
Offset printing is the highest quality method for printing for printing photos to the surface of CD-R media. This is the same printing process that the Major Motion Picture Studios us for their DVD titles.
Our prices include the CD-R media, film and set up fees. The discs are spindle wrapped.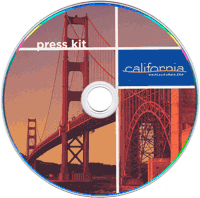 Photo Quality CD-R Printing
4 Color Process + White
High Resolution Offset Printing


(for duplication add an additional $.60 per disc)

Quantity
500
750
1000
2000
3000
5000
Total
$680
$787
$920
$1380
$1890
$2850
Unit
1.36
1.05
.92
.69
.63
.57
CMYK + white background printed directly to the disc surface
High Quality 700 MB Media, Silver Surface
Shipping Costs are Additional
Click here to view the: CD-R Silk Screen Printing Templates.
Please call us (916-789-9929) if you have any additional questions or complete our CD-R duplication/print estimate form to receive pricing information not available on this web site.
Business Replication & Print
6520 Lonetree Boulevard, Suite 128
Rocklin, CA 95765

(916) 789-9929