CD-R / DVD-R Digital Printing
For digital printing directly to the surface of CD-R or DVD-R media use the template below.
Keep critical elements away from the inner and outer edge by at least 2 mm.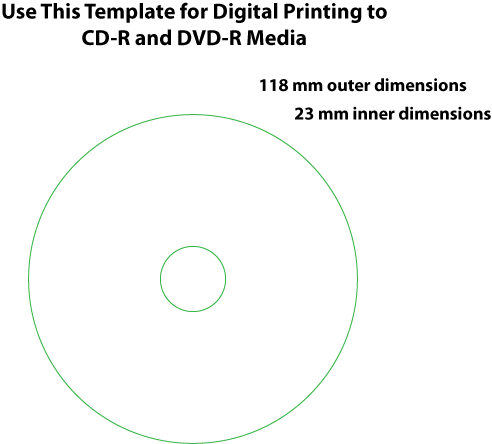 Down load this template as an Illustrator CS3 file: cdr_dvdr_digital_print_template (CS3).ai
Download this file as an EPS file: cdr_dvdr_digital_print_template.eps
Download this file as a PDF file: cdr_dvdr_digital_print_template.pdf
Check with customer service before you send your artwork to insure the template that you have selected is appropriate for your project. You may use the "Upload a File" button below to send us your disc artwork.
Contact our customer service representatives if you have any questions (ph: 916 789-9929, e-mail: sales@bizreplication.com ).